Hair Transplants Virtually Undetectable, According to Survey
Birmingham, Alabama Hair Restoration Surgeons credit latest advances for today's superior results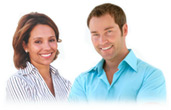 Think you could tell if a co-worker or other acquaintance has had a hair transplant? Don't be so sure.
According to a new online survey conducted by the International Society of Hair Restoration Surgery (ISHRS), the majority of people could not identify a hair transplant in a series of photos between real patients and men and women who have not had hair restoration surgery.
When asked to identify a female hair transplant recipient from a series of four photographs with only one actual patient, 88.3 percent of respondents were unable to correctly identify the hair transplant recipient. When the same question was asked for photos of four men, 65.5 percent of respondents could not pick the male hair transplant recipient.
"The new ISHRS survey shows that it's very difficult to detect a hair transplant with continual refinements in surgical techniques," said Dr. William J. Hedden of Hedden Plastic Surgery. "Our hair restoration patients often comment that people are surprised that they have undergone hair transplant surgery because their new hair growth looks so natural. That's why more and more men and women of all ages are turning to hair transplantation as a permanent solution for hair loss."
Dr. William Hedden is a member of the ISHRS, which is a non-profit medical association dedicated to the advancement of the art and science of hair restoration.
Other key findings of the 2010 Hair Transplant Challenge Survey include:
Nearly all respondents (91 percent) felt that hair restoration was more accepted now than it was 10 years ago.
When asked to view photos of four popular male celebrities and select which one had the best hair, more than half of respondents (54.1 percent) thought Patrick Dempsey had the best hair, followed by Hugh Jackman (24.1 percent), Tom Cruise (11.5 percent) and Johnny Depp (10.3 percent).
When asked to view photos of four popular female celebrities and select which one had the best hair, Penelope Cruz edged out Jennifer Aniston (39.6 percent vs. 33.6 percent, respectively) as the female celebrity with the most coveted hair, followed by Kim Kardashian (17.5 percent) and Beyonce Knowles (9.3 percent).
More than three in five respondents (61.9 percent) felt having more hair would help them be more successful in getting a job or advancing in their career.
As many as seven in 10 respondents (73.1 percent) would trade a "treasured personal possession" for more hair.
Hair loss affects 50 percent of all men and over 25 percent of women worldwide and has been shown to have a significant impact on a person's self-esteem and overall quality of life.
Fortunately, recent scientific breakthroughs have made Hair Restoration an option for almost everyone. Hair restoration surgery and proven medical treatments are an effective combination in treating people with thinning hair and limiting future hair loss.
Please contact our Alabama Hair Transplant Surgeons at 205-980-1744 or by email to set up a complimentary Hair Transplant Consultation at the Birmingham-Hoover, Alabama location of Hedden Plastic Surgery in Greystone Cosmetic Center.