How Much Younger Will You Look with a Facelift?
New study says Facelifts turn back the clock by an average of 12 years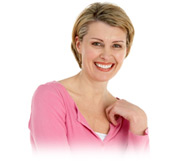 People who are considering a Facelift may get a better idea of the potential for a more youthful appearance, thanks to a new study. Facelift patients were asked how much younger they believe the procedure made them look, and the average reply was about 12 years younger than before. The vast majority of these patients were very satisfied with their results and reported a younger appearance, improved self-esteem and a better overall quality of life.
The study appeared in a recent edition of Plastic and Reconstructive Surgery, the official medical journal of the American Society of Plastic Surgeons (ASPS), and was conducted by Dr. Eric Swanson. The participants consisted of 122 men and women with an average age of 57. This group was studied over a period of 5 years and were interviewed, on average, 7 months after having a facelift.
Dr. William Hedden at Hedden Plastic Surgery is a member of the ASPS, the world's largest organization of board-certified plastic surgeons.
While the average subjective assessment in the study was 12 years, some patients rated themselves as looking more than 20 years younger. Just as important, more than 80% of the facelift patients said they had more self-esteem and 70% reported a better quality of life. More than 90% enjoyed positive reactions from others.
Alabama Facelift, Facial Rejuvenation
Over time, our faces undergo age-related changes that can make us look tired, angry, sad or older than we feel. A Facelift, or rhytidectomy, is a surgical procedure that improves visible signs of aging in the face. During a facelift, the skin is lifted and tightened to smooth the face, minimize creases and restore the contour of the jowls, neck, cheeks and chin.
Board Certified Plastic Surgeon Dr. William Hedden at our Birmingham-Hoover, Alabama Surgery Centeris experienced in helping patients reach their goals for facial rejuvenation with Facelifts, Brow Lifts, Eyelid Surgery and nonsurgical procedures such as Injectable Dermal Fillers and Laser Treatments.  Please call 205-980-1744 or email our Alabama practice today to set up your consultation at our Greystone Cosmetic Center location.