Plastic Surgery Videos and Animations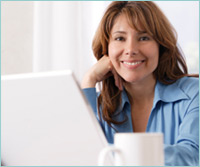 The plastic surgery and medi-spa professionals at Hedden & Gunn Plastic Surgery and Spa Greystone are firm believers that informed choices are the best choices. As a result, we have designed our website – www.HeddenMD.com – to be a consumer resource that is filled with valuable information on the latest procedures and treatments. This information includes a series of Patient Education Videos that present many of the most popular procedures in an easy-to-understand format.
Each video presentation is divided into several steps that explain different aspects of the procedure, such as:
Why the procedure is performed
The surgical technique or techniques that are used
How to prepare for surgery
What to expect during the recovery process
The results of the procedure
To access the patient education library of Hedden & Gunn Plastic Surgery and Spa Greystone, just visit HeddenMD.com/html/plastic-surgery-videos.html. There you can click on a category (body, breast, face, hair, skin and videos) to view animations and videos for Breast Augmentation, Liposuction, Tummy Tuck, Botox, Laser Treatments and many other procedures performed at our Birmingham-Hoover, AL Plastic Surgery Center and Day Spa.
If you feel that you may be a candidate for any of these procedures, please contact us today at 205-980-1744 to schedule your consultation with our Birmingham, Alabama Plastic Surgeons or the skin care experts of Spa Greystone. Based on a thorough evaluation, we can help you decide upon the best way to meet the goals you have for improving your appearance and your self-confidence.