About the Practice
Hedden & Gunn Plastic Surgery
At Hedden & Gunn Plastic Surgery in Birmingham, Alabama, our aim is to let your natural beauty shine with help from the latest and most innovative plastic surgery procedures and cosmetic treatments available. Cosmetic and plastic surgeons Dr. William Hedden, Dr. Stephen Gunn, Dr. Pasha Mostofi, Dr. Joshua Halka and our experienced, highly-trained staff are committed to assuring that each of our patients receives the best possible care and results. Whether you may be a candidate for breast augmentation, breast lift, liposuction, tummy tuck, eyelid surgery, rhinoplasty, facelift or nonsurgical procedures such as Botox and Juvéderm, the best measure of our success is meeting your goals for improving your appearance.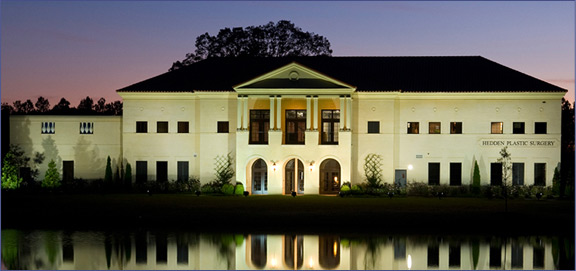 Spa Greystone
We invite you to experience Spa Greystone, Birmingham, Alabama's premier full service medical spa. Our pampering staff of licensed Estheticians, Laser Technicians, Massage Therapists and Hair Stylists offer a combination of necessity and luxury that will leave you refreshed and rejuvenated. Spa Greystone's luxurious skin treatments, body therapies and beauty services are all designed to help you achieve the most effective and beautiful results. Keep your skin fresh, vibrant and young-looking at Spa Greystone with procedures and services such as laser skin rejuvenation, massage, facials, chemical peels and advanced skincare with the world's top skin care lines.
Greystone Cosmetic Center
Hedden & Gunn Plastic Surgery and Spa Greystone are located in Greystone Cosmetic Center, Alabama's premier center for cosmetic services. This world-class facility is home to a group of professionals who are focused on your complete health and beauty. Greystone Cosmetic Center features plastic surgery, medical spa services, bioidentical hormone therapy and cosmetic dentistry all under one roof. With our board-certified physicians and skilled cosmetic professionals, you can rest assured that you are in caring hands.