Resolve to Reduce Your Cellulite for the New Year
With Cellulaze, you'll discover a dramatic new approach to treating cellulite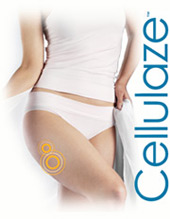 If you are bothered by cellulite and its dimply appearance, you're not alone. In fact, 80% of women are affected by cellulite, making the desire for smoother thighs and legs a popular New Year's resolution this year.
Today it's easier than ever before to do something about cellulite's unsightly dimpling with the Cellulaze Cellulite Laser at Hedden & Gunn Plastic Surgery. Cellulaze is a minimally-invasive laser treatment that attacks the very structure of cellulite beneath the skin, delivering longer-lasting results after just one treatment.
Cellulite can continue to be a problem no matter how much weight you lose or how often you visit the gym. In fact, diet and exercise are unable to address the causes of cellulite below your skin. Unfortunately, most factors that contribute to the formation of cellulite, including heredity and gender, are largely uncontrollable.
Cellulaze attacks the root causes of cellulite
Cellulaze is FDA-approved to reduce the appearance of cellulite and give you smoother, healthier-looking thighs by:
Releasing the fibrous bands that pull down on the skin
Reducing the lumpy pockets of fat that protrude through the fibrous bands
Increasing the thickness and quality of the skin by stimulating collagen production
The procedure is accomplished through very small incisions with scars that are barely noticeable with proper care.
Cellulaze Cellulite Reduction Birmingham, Alabama
The trained and skilled professionals at Hedden & Gunn Plastic Surgery can achieve lasting results by diminishing your cellulite with the Cellulaze Cellulite Laser. Please call 205-980-1744 or email our Alabama Cosmetic Surgery Practice today to schedule your appointment and find out how Cellulaze can let you can bare your legs again this summer!