Dysport Celebrates 10 Years of FDA Approval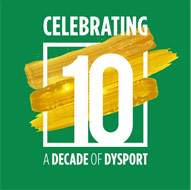 Galderma Laboratories is celebrating the 10-year FDA approval anniversary of Dysport. Over the past 10 years, Dysport (abobotulinumtoxinA) for Injection has become approved for clinical use in 72 countries and is backed by more than 25 years of clinical investigation.
Smoother frown lines between the brows
Dysport is fast-acting and long-lasting with natural-looking results to smooth frown lines between the eyebrows. In clinical studies, more than half of users saw improvement in their frown lines in as little as 2 to 3 days, and the results lasted for up to 5 months.
High patient satisfaction rate
Dysport also has a high patient satisfaction rate, with 97% of users saying they would receive the treatment again. The botulinum toxin product recently received a 97% "Worth It" rating on RealSelf, making it among the top 10 highest satisfaction ratings for all nonsurgical treatments in 2019.
Recent post-approval clinical studies have demonstrated that Dysport patients experience results that have a positive effect on their psychological well-being. When asked 30 days after their Dysport treatment, 92% of patients reported feeling confident, 90% reported looking natural and 92% felt they looked attractive.
Please see the full Dysport Important Safety Information
Source: Galderma Laboratories