SkinMedica TNS Advanced+Serum Wins Beauty Award
TNS Advanced+Serum was named as a winner of the Allure 2020 Best of Beauty Awards. This popular SkinMedica product targets coarse wrinkles, fine lines and sagging skin with results in just 2 weeks. Acting on multiple levels to help you get age-defying results, TNS Advanced+Serum is colorless, fragrance-free and lightweight.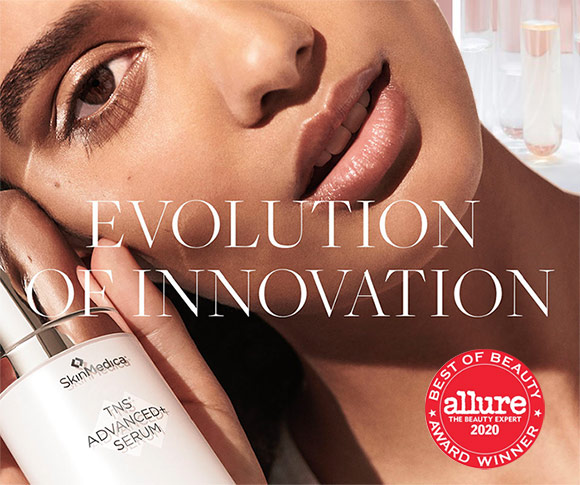 SkinMedica at Spa Greystone
SkinMedica gets to the source of aging skin to more effectively address visible signs of aging. Contact Spa Greystone today to find out more about these innovative products that deliver remarkable results and healthier-looking skin.