Bigger Bottoms Tops in Cosmetic Surgery Growth
Buttock augmentation one of fast growing procedures in 2014
A robust rise in buttocks augmentation contributed to a 3% increase in cosmetic procedures over the past year, according to the 2014 annual statistics from the American Society of Plastic Surgeons.
The ASPS found breast augmentation, nose reshaping (rhinoplasty), liposuction, eyelid surgery and facelift to be the top five cosmetic surgery procedures in 2014.
Last year's most popular minimally-invasive procedures were botulinum toxin type A, soft tissue fillers, chemical peel, laser hair removal and microdermabrasion.
Breast reconstruction procedures increased 7% from 2013 to 2014.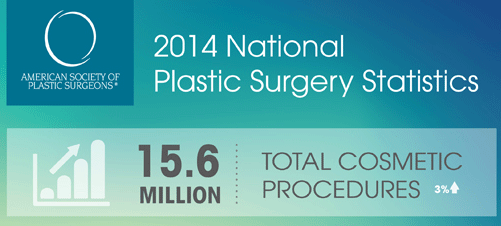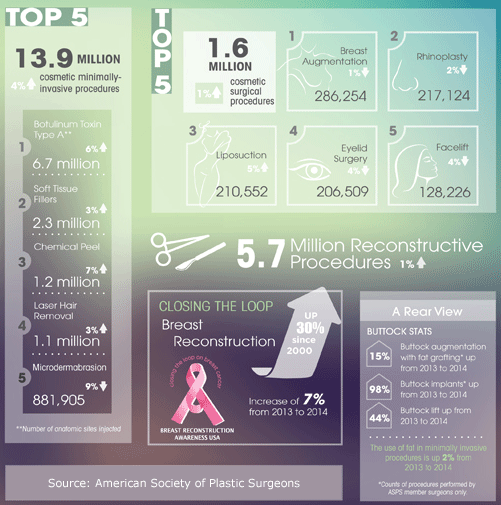 Source: American Society of Plastic Surgeons