Dr. Stephen Gunn Joins Practice
Birmingham, AL Plastic Surgeon Offers Free Consultations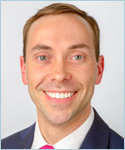 The Hedden Plastic Surgery family is very excited about adding plastic surgeon Stephen Gunn, M.D. to our practice. Dr. Gunn are seeing patients at our cosmetic surgery center in Birmingham, Alabama.
"Our entire staff is very excited about the addition of such a talented surgeon and his passion for plastic surgery," said Dr. William Hedden. "Dr. Gunn shares our dedication in making sure that each patient feels truly appreciated and gets the best possible care and results."
Dr. Gunn believes in the importance of knowing your surgical and nonsurgical options for improving your look with breast augmentation, tummy tuck, liposuction, rhinoplasty, facelift, soft tissue fillers, botox and other procedures and treatments. Please call 205-980-1744 today to schedule your complimentary consultation with our highly trained cosmetic surgeons in Birmingham, Alabama.
J. Stephen Gunn, M.D.
Dr. Stephen Gunn attended Auburn University for his undergraduate degree and received his medical degree (M.D.) from the University of South Alabama College of Medicine in Mobile, Alabama. Dr. Gunn's high level of training in medicine and surgery continued with a general surgery residency at Penn State University's Hershey Medical Center in Hershey, Pennsylvania. He then completed his plastic surgery residency at the University of Louisville. Dr. Gunn has delivered presentations at regional and national meetings and received several academic and teaching awards.