Plastic Surgery Statistics 2017 Infographic
Breast reduction, buttocks augmentation show increases
More than 17.5 million cosmetic procedures were performed in the United States last year, according to the 2017 Plastic Surgery Statistics Report. Each year, the American Society of Plastic Surgeons presents comprehensive statistics on both surgical and minimally invasive cosmetic procedures.
Minimally invasive procedures totaled 15.7 million in 2017, largely thanks to the popularity of injectable treatments with botulinum toxin and soft tissue fillers. The 1.8 million cosmetic surgical procedures were led by breast augmentation, liposuction, nose reshaping, eyelid surgery and tummy tuck. In addition, 5.8 million reconstructive procedures were performed last year.
Buttocks augmentation and breast reduction are procedures that showed double-digit increases in 2017 over the previous year.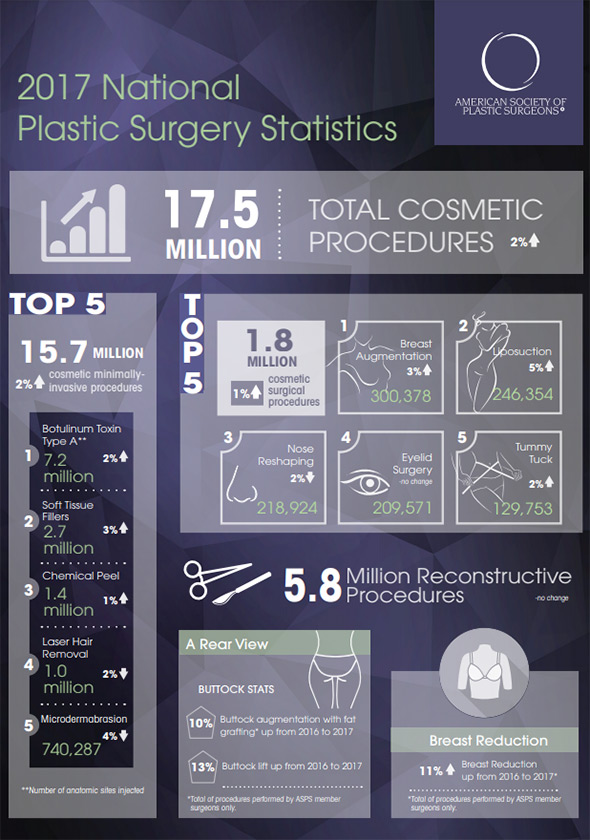 Source: American Society of Plastic Surgeons