Introducing HA5 Rejuvenating Hydrator
SkinMedica product ushers in new chapter in hydration
HA5 Rejuvenating Hydrator is a daily smoothing product that provides immediate hydration and instantly smooths the appearance of lines and wrinkles. If you are looking for smoother skin in just 15 minutes, HA5 from SkinMedica can make the difference.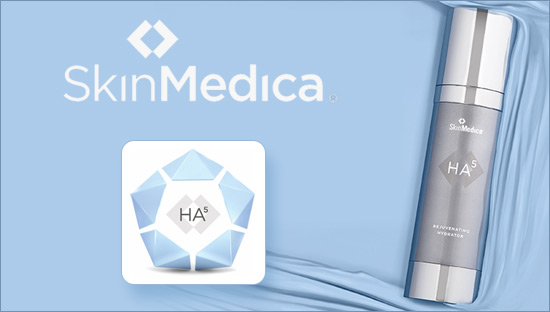 Along with providing immediate smoothing in the appearance of fine lines and wrinkles, HA5 Rejuvenating Hydrator also supports the skin's natural ability to replenish its own hyaluronic acid for overall skin health.
SkinMedica HA5 Rejuvenating Hydrator
HA5 Rejuvenating Hydrator is often used to smooth fine lines and improve your skin texture between dermal filler and injectable treatments that address deeper lines. Ask your Esthetician at Spa Greystone in Birmingham, Alabama about using SkinMedica to reach your new level of hydration.